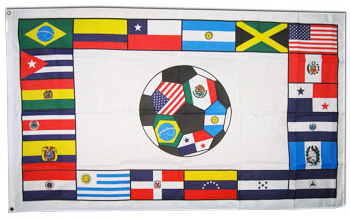 Have you ever considered learning soccer on your own? There are people like that and why not? Be another one like that as well! Soccer is a sport and discpline that you and your friends can enjoy a lot and Latin America is a good example of that. That goes for women who play soccer too!
Latin American soccer is a nice way in which you can guide yourself in the soccer world. Remember that there are people that can be innovative and the fact that you learn soccer by seeing how good other players have done, is a very brave idea. It would be totally good as well that you go further with the many interesting soccer possibilities that you can try out. For example, if you want to have a model in soccer, consider Ronaldinho, Pele, Cafu or any other legend of soccer in Latin America.
The idea is that you can become a better player as you progress with soccer and you can have a reference for that. If you don't like the idea of training under a modeled soccer, then you can just take the best of many soccer players which is of course a nice way in which you can get more involved with a skillful soccer.
You may have experienced soccer from a very close angle in your life if you are a person who lived sports as a kid and have been still into it. The good news is that it is never really late to become an expert at something. It may be interesting if you keep learning a lot because when it comes to soccer, you can always be one of those people who understands sports from a very admirable perspective such as being a player on your own!
By [Juan Carlos Ferro].